Diamond Detailing Photo Gallery
At Diamond Detailing we love to show off our clients cars and your car could be next! Bookmark our site!
If you are retail client, car dealer or show car owner Diamond Detailing is the #1 choice in Guelph automotive detailing. We provide complete detailing services for cars, trucks, vans, SUVs and all sports recreation vehicles. View our professional auto detailing services or visit our client testimonials to hear from satisfied customers who choose Diamond Detailing as their only Guelph car cleaning expert.
This Month's Featured Car – Intrepid
Have a look at this month's featured car – its a filthy dirty Intrepid. When it was delivered to us all we could say was "wow". It looks pretty hopeless doesn't it. Many people sell their cars because they've let the car go and think it can't be repaired. They can't stand looking at it anymore let alone driving in it. When a car is sold in this condition the owner will lose a substantial amount of money because it looks poorly maintained. Appearance is everything – it's all about the fine details! A well maintained vehicle grosses more money. That's why the new owner of this car was able to pick this up cheap. He knew that Diamond Detailing could restore the appearance of this vehicle and bring it back to as like new condition as possible. Now it looks like it should and something he can be proud of owning.
---
Still Think Cheaper Is Better? Have A Look At This And Then Decide!
Deadly pathogens in your car are a possibility
A while back we had a client who had spilled raw unprocessed milk for making cheese in his van. The retired gentleman had taken his vehicle to an express detail shop to be cleaned and the odor removed but they failed to complete the task properly so he came to us for our help.
He explained he was living on a pension and the cheese he makes was quite costly to produce – in fact, he could buy it cheaper at the store; but loved making it himself. So he had gone out to a farm bought 4 gallons of milk and on the way home the bucket spilled over. He went on to explain that he was so upset at himself because his hobby had cost him so much. Between having to re-buy the milk, paying the express detail shop for a job that they didn't do right and having to pay us that his batch of cheese had become the most expensive cheese in the world.
We felt badly for him. The express detail shop should have never taken on that project. They are not equipped or knowledgeable enough to deal with a catastrophe like this. Spot shampooing the carpet, spraying it with air freshener and running the air does not resolve anything. The carpets and underlay were full of mold and the smell was beyond words. View the photos to see what the other shop  left behind.
---
This vehicle recon  was a huge  undertaking. We had to completely gut this van. After removing the carpet it was given several cleanings to eliminate stains and ensure that the milk was completely removed from carpet and underlay. The van itself had to be completely cleaned using a medical grade antibacterial/anti-fungal solution. A three step system was used to decontaminate the contents and the air. The treatment we used is one that is utilized by hospitals to disinfect laundry, food areas and to make surgical rooms sterile. The first step was to decontaminate the empty van including the ac/heat and vent system. This ensures that there is no chance for mold, bacteria or odor regrowth. Once the carpet and freshly cleaned seats had gone through the drying process, they underwent the same decontamination process. Upon completion everything was placed back inside the vehicle, along with the freshly cleaned seats for a final decontamination and then allowed to air out.
We had the vehicle for 3 days, when he came to pick it we showed him the photo's and explained the entire process to him. He was disgusted by what he saw in the pictures, but he was elated by the final result. He couldn't thank us enough and kept insisting that he should pay us more because he had no idea how in depth the process was going to be. We declined his offer and he ended up taking a pile of business cards to hand out to people he knew. "Give trust, and you'll get it double in return" quoted by Kees Kamies
This story appalls me because the other shop had sold him on a service they could not perform. They lacked the equipment, chemicals, knowledge & training therefore they had no business performing this task. Instead of telling him they couldn't do it or refer him to someone that could they took his money. This in itself is a crime but that isn't the worst of it. In doing so, they put this mans' health at risk. Raw milk can carry salmonella, E. coli O157:H7 or listeria. If this milk contained any of these pathogens this man, his wife, grandchildren or anyone else in the van who made contact with it; would have been exposed to deadly pathogens. Something as simple as his grandson rubbing his hands on the carpet; could have transferred deadly bacteria onto his hands and in the event he didn't wash them, he could have transferred them to his mouth, food or another person through contact.
This is a serious issue and one that should be a lesson to all amateur detailers out there. When you are cleaning a car you must factor in the health risks for both the client and yourself. This includes the chemicals & equipment you use, the protection you wear and the process you utilize. Failure to eliminate possible hazards is a risk to your clients that you don't want to take; nor do you want to create a problem.
You must understand chemistry and be knowledgeable about the chemicals you use. Learn what health risks may be associated with them if any, use them as directed, do your research and always wear the necessary protective gear to protect yourself from exposure. A good example would be using ammonia and bleach (although I would hope you wouldn't ever be using these in a car) but if you did, you could be manufacturing a deadly gas that could cause you or your client to have respiratory failure. Certain chemicals may be poisonous to animals and small children. Several chemicals can be potentially dangerous to individuals with allergies and asthma; so keep this in mind to prevent accidents.
A professional detailer must also have the knowledge, training and equipment to deal with everything including bio-hazards. Failure to meet these requirements puts your health and the health of others at risk. Blood borne pathogens can include but are not limited to hepatitis.
Over the years I have been exposed to many toxic, bio-hazardous and potentially dangerous scenarios including toxic substances, mold, bacteria, syringes, blood, vomit, feces, urine and viruses… but because I assume the risk is there, I protect myself as best I can before it is too late. You don't know where a car has been, what mold, bacteria, fungus, toxins and gases exist so you must take precaution.
Detailers who aren't experienced or knowledgeable enough to effectively or safely remove them, should abstain completely and let the real professional detailers do the job. I have a greater respect for people who admit they can't do something than those who take someone's money and wing it. No one wins when you fail and no money is worth jeopardizing your health or that of someone else !
That's  the "Diamond Detailing Difference" Quality isn't expensive it's priceless!
After looking at these photo's you'll understand why people are coming from all over Ontario to visit Guelph's finest automotive reconditioning technician. Diamond Detailing offers the finest auto detailing and car cleaning services to protect and maintain the appearance of your vehicle. Whether you plan on keeping your car, buying a pre-used car or selling your old automobile – we can help. The pictures speak for themselves but still don't justify the difference we make. When you see the results of our complete detailing in person – you'll be amazed. Call us today or book an appointment with Master Detailer Romeo Styles.
(Note: Due to lighting we had to clarify  the photos  to make them sharper and clearer so y ou can see what it really  looked like. Some shots may  look blue other grey  it's not a different interior just a result of  whether or garage door was open or not and some shots were taken outside.)
Luxury Automobile Detailing
Diamond Detailing also specializes in high-end luxury automobile detailing  –  German, Italian and English cars. German car auto detailing includes BMW, Mercedes, Porsche and VW. English car detailing includes Austin Martin and Jaguar… Italian exotic automotive detailing includes Ferrari, Lamborghini and Maserati and more.
Maserati's We've Detailed
---
 Vipers We've Detailed – Another coming this week!
The owner of this viper had Diamond Detailing buff the entire car to remove fine scratches resulting from dust, washing and drying and everyday wear and tear.
Rolls Royce We've Detailed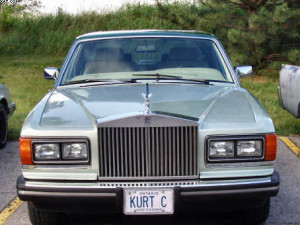 Kurt Christie's 1982 Rolls Royce Silver Spur is a working project. While the car itself is in fabulous condition it did need a little TLC. That's where we came in. We refurbished the paint on the hood, cleaned, polished and protected : the chrome, plastic, vinyl, rubber, leather and the carpets. The interior components are in excellent condition. Kurt does plan to have the seats re-dyed in the future to preserve the original appearance which has deteriorated over time due to normal wear and tear. It was unfortunate that some of the damage just couldn't be repaired but it was a real treat working on her.
---
---
Jaguars We've Detailed
Jaguar XJ8 that the owner purchased in this incredibly dirty state. Luckily most of the damage was repairable and we were able to recondition the car back to a showroom quality finish. Check out the before and after pics of this amazing car makeover by your favorite Guelph auto detailing spa.
---
More After Auto Detailing
Paint Restoration Before And After
When the owner of this 96 vette purchased the vehicle it looked great. The damage you see below wasn't visible to him. Someone had compounded and buffed this car before he purchased it. The silicone wax had temporarily masked the swirls and scratches throughout the entire vehicle so he could not see them. After a few washes and storing it for the winter he was shocked with what he saw. It was unfortunate for Lee that he got stuck having to pay to fix something he had no control over. The detailer that worked on this car before Lee purchased it should have his compound and buffer taken away. Luckily for Lee we were able to save his paint and a bundle of money. Pictures courtesy of vette owner Lee Savory taken the day we detailed his car and Diamond Detailing.
Unique  Cars & Trucks  We've Detailed
Snowmobile Detailing
---
More Examples of Skidoo Detailing
Before Ski Doo 2:
Another snowmobile owned by Mike Woods who was frustrated over the black scuff marks and exhaust fume soiling that stained the plastic yellow body on this Ski Doo. He had purchased chemicals suggested to him by Ski Doo and other
chemicals but to no avail the marks would not come off. The metal footrest wasn't as bad as the other sled but it still needed some fine details and polishing. The Skidoo also had a lot of scratches on the hood cover and around the instrument panels.
After Ski Doo 2 : When Mike Woods brought the snowmobile to Diamond Detailing he said " if you can get those marks off I'll be
amazed". Needless to say we did without the use of harsh chemicals or force leaving the plastic intact like the day he bought it. We
then proceeded to protect all the plastic and vinyl so help eliminate future staining. The metal was cleaned, polished and then treated
with a special metal wax to restore the shine and protect it from the elements. The plastic hood, window and instrument panel was
polished and protected. Mike couldn't be happier – the snowmobile looks amazing!